Business Banking Services
Debit Cards – Easy Access to Funds
Enjoy the convenience of shopping online or in-store with a Troy Bank & Trust debit card.
Speed, simplicity, security – Contactless Cards
Look for the contactless symbol when making purchases. It's extra secure and just as easy.

Setup your debit card within your Mobile Wallet
Pay securely directly from your smartphone, tablet or smartwatch with a Mobile Wallet. You can also make quick in-app purchases without having to enter your card information.
Get Mobile Wallet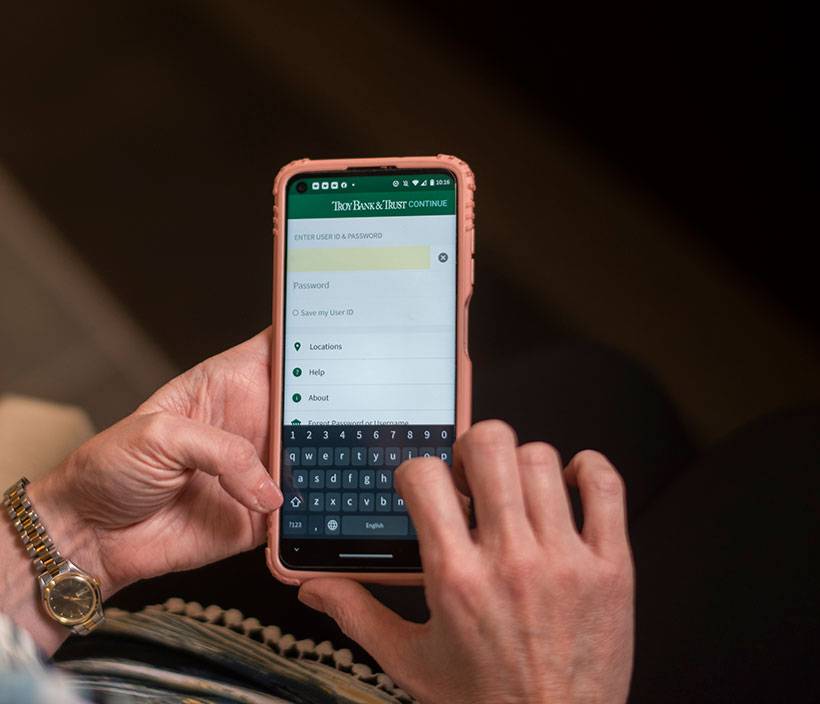 Control access to business debit cards with Card Controls
Control how, when, and where your debit cards are used in the Troy Bank & Trust Mobile Banking app. With the swipe of your finger, disable a card if it's lost, set transaction limits to stay on budget, define geographic regions where a card can be used, enable push notification alerts, and more.
For ATM access, Troy Bank has you covered
When you need funds from your debit card, you don't have to go far. Troy Bank & Trust has an ATM near you thanks to the AllPoint network's more than 55,000 surcharge-free ATMs.
Locate an ATM
Earn points while you spend with ScoreCard Debit Rewards
For every $2 you spend on a signature purchase with your debit card, earn a point that can be used later for trips or merchandise. Participation is automatic with no cost to you, and there's no paperwork for you to complete.
Error resolution is simple with Troy Bank & Trust
Discrepancies are handled fast and friendly, so that you don't need to worry about resolving any debit card errors.
Contact Us